Occasionally a new group will swing open the Dryden Community Café's front door with a small ring of the bell and comment on the quaintness of the spot on the bustling corner of Routes 38, 13 and 222.
But for the most part it's regulars – the Rotary Club members who linger after meetings, the board members who set up shop to work, the town employees who stop by for to-go lunch or the duo trying to fit in a midweek gettogether.
The volunteers and few full-time employees that run the non-profit, which officially opened in February 2008, enjoy their regulars. Yet there's room to grow, a point of emphasis that Dryden High School senior and Dryden Community Café volunteer Camryn Curren spun into a project that resulted in a successful "Back to School Taco Night."
The event held Sept. 30 was one of the busier ones of the month, combining a desire for new people and more community engagement, especially when it comes to what's typically pegged as "town-gown relations."
"You know how in Cortland there's those spots for college kids?" Cullen said. "We want for kids from TC3 to come down here. We want it be like their spot because we want more people to be in here."
Curren is pursuing an associate's degree online at Tompkins Cortland Community College (TC3) and as such is currently in "Special Topics: Project-Based Learning." The class focuses on bringing the community together and solving problems with the bow wrapped on top of incorporating social media. So Curren and Hayley Tanner decided it would be nice to use their class skills and mix it up at the café, straying away from the weekly spaghetti night and incorporating something new, like Taco Tuesdays. Due to the café's schedule, it was bumped to a Saturday night.
Curren estimated at least 50 people showed up, some of whom were TC3 students, and the duo, along with the help of café staff and volunteers from the William George Agency, sold 70 taco dinners. The dinners were two hard or soft tacos with a side of chips and salsa for $5.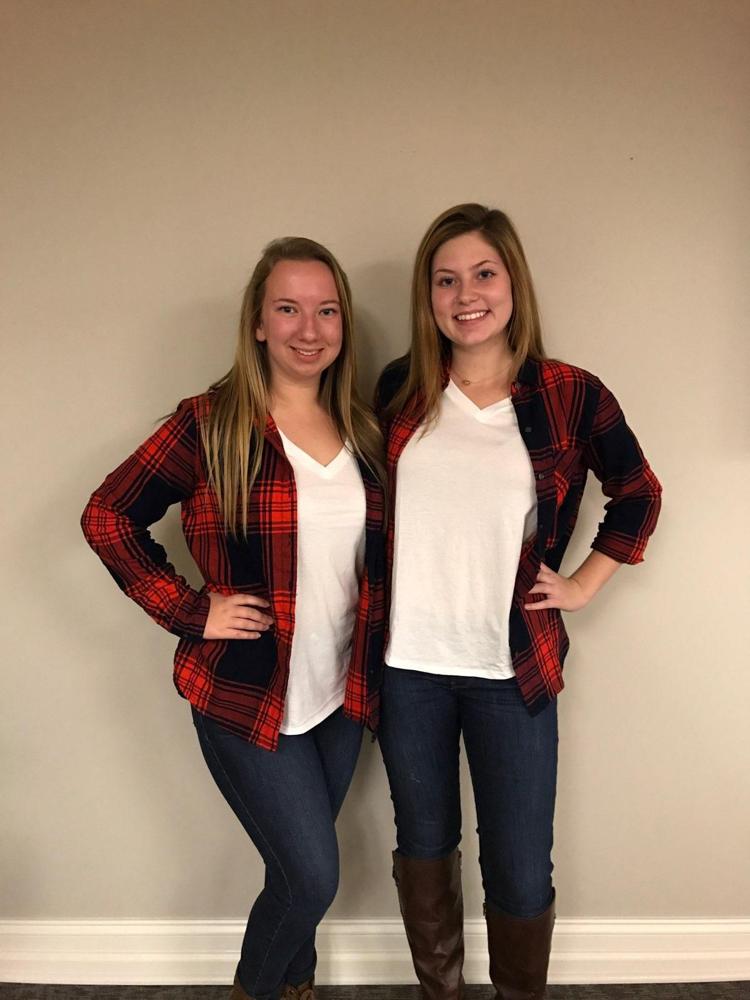 Café manager Tammy Annonson helped Curren and Tanner make 20 pounds of taco meat the day prior, which they spiced up a little on the fly to make it taste better. Only 3 ½ pounds remained afterward, which Annonson paid the café for to use at home. They used three bags of chips and went through all three jars of salsa, though next time Curren said they learned to buy six jars.
It was one of the better days of September for the café, which made $470 during the event itself that contributed to a full-day profit of $661. Annonson said the café needs to average $350 a day to do bands, since the grant was pulled, and daily profits can range greatly. (The café is open different hours each day due a lot to volunteer availabilitiy.)
Curren said a lot of help also came from Dryden High business teacher Linda Bruno. The students used social media extensively to advertise the event, including posts on the café's Instagram, which has about 70 followers, and her own, which she said has more than 1,500. They tried Snapchat but found it didn't work very well.
"I know how to work it but to make sure everybody sees in the community, it was really hard," she said.
Connecting the village of Dryden and the community college has been a core focus for café volunteer and board treasurer Charlie Hart, with whom Curren works closely. During the first weekend of November Hart is bringing the Village of Dryden community together with TC3 to sponsor a community day of caring. They're asking people to provide assistance to the community as a whole under a title of "Raking in the Good Deeds."
"I just think that's how you get to know new people," Curren said. "It helps the business too … That's what you want to do in college, that's what you're trying to do in college – you're trying to support new things."
The senior said she knows transportation is one issue for getting TC3 students down to the village and she might in the future find someone to contact to do a survey and see if students would come down more often without that obstacle.
"If that many people show up that's great," Curren said. "I want this café to stay open and keep running. So maybe kids will think 'Hey, Cortland is a little bit further from TC3 [let's go to the café] or maybe if we threw new things now and then."
Both Curren and Tanner have taken business classes and classes online through TC3. They also both work at Dryden Mutual. Curren said she's not sure about after-high school plans but might want to attend SUNY Cortland to study business. At the café she comes in on Thursdays to help with the financial side of the non-profit, such as organizing the deposit information in an Excel spreadsheet and doing PLU summaries.
"My fantasy when I was younger (was) I wanted to make my own café," she said of getting involved on the money side.
In Bruno's high school entrepreneurship class Curren used the half-year project to make a business plan for the "World Tea Café."
"It kind of related to the Dryden café, what they do," she said of joining as a volunteer a year ago. "I really want to run a café when I'm older.
"I like the café experience. I like getting to meet new people."
This article ran in the Oct. 11 issue of the Dryden Courier. Contact [email protected] to submit story ideas about other things going on in town. 
Powered by WPeMatico